LSAC News
LSAC Member, Sarika Goel, recieves IPMI Award and Heinz Heinemann Award
April 26, 2014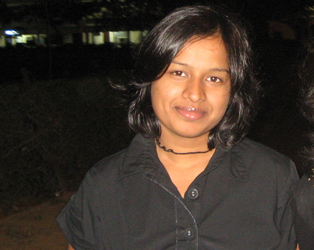 The awards and grants committee of the International Precious Metals Institute (IPMI) has selected Sarika Goel to receive its Annual Graduate Student Award sponsored by Metalor Technologies for her research. The award and certificate citing her work will be presented at IPMI's Annual Meeting at the J.W. Marriott Grande Lakes Resort in Orlando Florida June 10, 2014.
The Department of Chemical Engineering has awarded Sarika with the Heinz Heinemann Award. This award is for excellent Graduate Research in Catalysis and is endowed by the family of the late Heinz Heinemann.

More Information
Heinz Heinemann Award
Four LSAC Members awarded Kokes Fellowship for the 23rd North American Society Catalysis Meeting
May 28, 2013
Congratulations to the 2013 Kokes Award winners Sarika Goel, Andrew Jones, William Knaeble, and Edwin Yik. Over 200 students applied for this award and 107 were selected. This year's meeting is in Louisville, Kentucky from June 2nd to June 7th.

More Information
2013 Kokes Award
LSAC undergraduate researcher Hutomo Prayogo receives Chemical Engineering Departmental Citation
April 26, 2013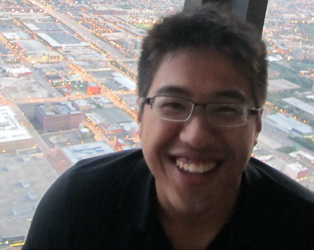 The College of Chemistry awarded Hutomo Prayogo with the Departmental Citation in Chemical and Biomolecular Engineering for the Class of 2013.
Hutomo's research focuses on the determination of the heat of adsorption of carbon dioxide to amine-tethered ionic liquid. Hutomo will attend a one-year masters program in chemical engineering at UC Berkeley this fall.
LSAC undergraduate researcher Andrew Hwang receives Chemical Engineering Undergraduate Research Award
April 26, 2013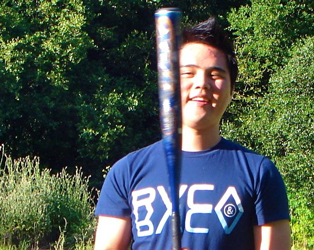 The College of Chemistry awarded Andrew Hwang with the Frank Delfino Scholarship Prize for outstanding undergraduate research.
Andrew's research focuses on the mechanistic interpretation of nitric oxide reduction by hydrogen over supported noble metal clusters. Andrew will begin graduate studies at the University of Minnesota this fall.
Iglesia named winner of 2012 Eni Award - "New Frontiers of Hydrocarbons" Prize
December 12, 2012
LSAC Publication Spotlight:
December 12, 2012
Abstract:
The synthesis protocols for encapsulation of metal clusters reported here expand the diversity in catalytic chemistries made possible by the ability of microporous solids to select reactants, transition states, and products on the basis of their molecular size. We report a synthesis strategy for the encapsulation of noble metals and their oxides within SOD (Sodalite, 0.28 nm × 0.28 nm), GIS (Gismondine, 0.45 nm × 0.31 nm), and ANA (Analcime, 0.42 nm × 0.16 nm) zeolites. Encapsulation was achieved via direct hydrothermal synthesis for SOD and GIS using metal precursors stabilized by ammonia or organic amine ligands, which prevent their decomposition or precipitation as colloidal hydroxides at the conditions of hydrothermal synthesis (<380 K) and favor interactions between metal precursors and incipient aluminosilicate nuclei during self-assembly of microporous frameworks. The synthesis of ANA requires higher crystallization temperatures (415 K) and high pH (>12), thereby causing precipitation of even ligand-stabilized metal precursors as hydroxides. As a result, encapsulation was achieved by the recrystallization of metal clusters containing GIS into ANA, which retained these metal clusters within voids throughout the GIS–ANA transformation.
LSAC postdoctoral researcher Prashant Deshlahra receives Eli J. and Helen Shaheen Award in Engineering
May 27, 2012
The Notre Dame Graduate School has announced Prashant Deshlahra the winner of the 2012 Eli J. and Helen Shaheen Award in Engineering.
Named in honor of a Notre Dame alumnus and his wife, the award recognizes the top graduating doctoral degree recipients in the Graduate School's four divisions: Engineering, Humanities, Science, and Social Sciences. Nominated by their departments, Shaheen Award winners are chosen for their superior ability as exhibited by grades, research, and publication records, fellowships and other awards received during the course of study at Notre Dame, as well as teaching ability.
Deshlahra's graduate research focused on novel ways to manipulate the activity of heterogenous catalytic materials. He is the author of eight articles, including publications in the Journal of the American Chemical Society and Langmuir. He won the 2011 Center for Computational Research Award and has served as an exceptional teacher and mentor to both graduate and undergraduate students. Deshlahra is currently a postdoctoral researcher in the LSAC group.

More Information
2012 Shaheen Award Winners
Chevron Fellowship Winners
May 27, 2012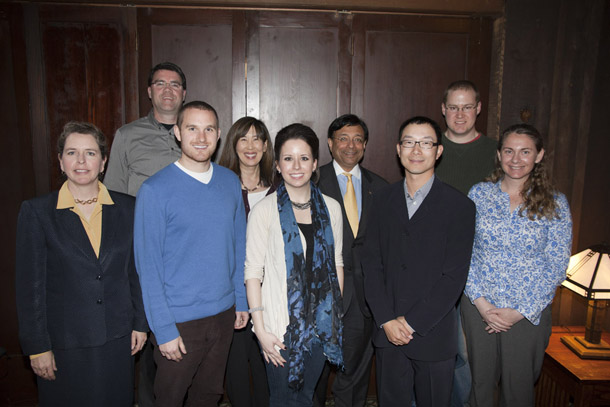 Cynthia Murphy (Chev.), Doug Cyr (Chev.), Andrew Jones (UCB), Ayssa Roche (Chev.), Shannon Klaus (UCB), Shariq Yosufzai (Chev.), Gordon Chu (Chev.), Brooks Bond-Watt (UCB), Rebecca Brafman (Chev.)
Congratulations to the Chevron Fellowship winners: Andrew Jones (Chevron Fellow in Chemical and Biomelecular Engineering, Iglesia group), Shannon Klaus (Chevron Fellow in Chemical and Biomolecular Engineering, Bell Group), and Brooks Bond-Watt (Chevron Fellow in Chemistry, M. Chang group). The candidates were chosen from the Chemistry and Chemical and Biomolecular Engineering departments after interviews with a senior scientist at Chevron.
Iglesia named winner of the 2012 Gabor A. Somorjai Award for Creative Research in Catalysis
January 13, 2012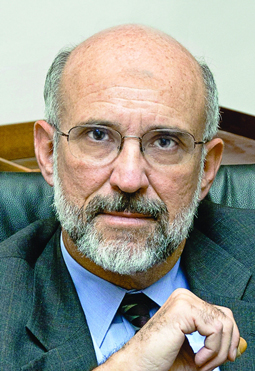 Credit: Michael Barnes/UC Berkeley
The American Chemical Society (ACS) National Awards Office for 2012 has announced Professor Enrique Iglesia the winner of the 2012 Gabor A. Somorjai Award for Creative Research in Catalysis.
This award recognizes outstanding theoretical, experimental, or developmental research that has helped the advancement of understanding or application of catalysis. It is sponsored by the Gabor A. and Judith K. Somorjai Endowment Fund.
Professor Iglesia and most of the other 2012 ACS National Award recipients will be honored at an award ceremony during the spring ACS national meeting in San Diego.
C&E News is publishing profile pieces on each of the award winners. Find professor Iglesia's profile here.

More Information
ACS 2012 National Award Winners
C&E News - Professor Iglesia's Profile
C&E News - Other Award Winner Profiles