The Iglesia group addresses the design, synthesis, and structural and functional characterization of inorganic solids useful as catalysts for reactions relevant to the production, conversion and use of energy carriers, the sustainable synthesis of petrochemicals, and the minimization of environmental impacts of energy conversion and use. Current research includes designing catalysts for converting C1 and oxygenate molecules to fuels and large-volume chemicals as bridges to carbon-free energy platforms, the formation mechanism and reactivity consequences of oxygen species in oxidation and deoxygenation turnovers, the design, synthesis, and catalytic use of active sites at specific locations within confined environments to enforce molecular traffic constraints and preferential stabilization of specific transition states, and the mechanistic consequences of dense phases, whether intrapore liquids or dense surface adlayers, in solvating precursors and transition states.

This research is enabled by novel synthetic protocols to prepare active nanostructures and isolated single-site catalysts within porous solids and by techniques for assessing their location, structure, and atomic connectivity, in most instances during catalytic reactions. It also exploits steady-state and transient kinetic methods and isotopically-labeled molecules to elucidate the mechanism of reactions on surfaces, at the level of primary and secondary reaction paths, but also, and most relevantly, in terms of the elementary processes that mediate catalytic sequences. The general approach involves systematic experimental inquiries into structure and function benchmarked against rigorous analysis by density functional theory and higher-level theoretical treatments.
LSAC News
Kazuhiro Takanabe Appointed Professor at University of Tokyo
May 8, 2018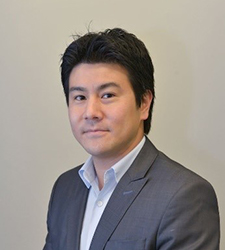 Congratulations to Kazu Takanabe, who was recently appointed full professor at the University of Tokyo. Dr. Takanabe will begin his new position on July 1.
Raj Gounder Promoted to Associate Professor with Tenure
April 6, 2018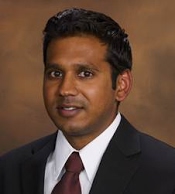 Raj Gounder has been promoted to Associate Professor with tenure at Purdue Univeristy. Raj was also named a 2018 Sloan Research Fellow earlier this year. Congratulations to Raj for all his accomplishements.

Read the announcement here.
Beata Kilos Receives 2018 Early Career Investigator Award at ACS
March 22, 2018
Beata Kilos received the 2018 Early Career Investigator Award from the ACS Industrial and Engineering Chemistry Division. Dr. Kilos is an associate research scientist in Core R&D at Dow. She also received the 2017 Rising Star Award from ACS. Congratulations to Dr. Beata Kilos for her accomplishments!

Read about her 2017 Rising Star Award here.
Raj Gounder Selected as One of AIChE 35 Under 35 Chemical Engineers
August 10, 2017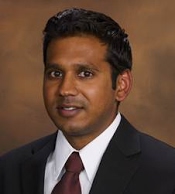 Congratulations to Raj Gounder on his selection for the AIChE 35 Under 35 Award. Nominees are chosen because "they have made significant contributions to the Institute and to the chemical engineering profession."

Learning that chemical engineering "was among the most demanding undergraduate majors" was a reason for Gounder to pursue the degree, not shy away from it. An undergraduate research project sparked his interest in catalysis and academia, and positioned him to become an assistant professor of chemical engineering at Purdue Univ., where, he says, "I now spend most of every day thinking about catalysis."

The goal of all that thought and research is to "enable catalysis to become a more quantitative and predictive science," he says. A busy schedule makes it difficult for Gounder to protect his time for uninterrupted thinking and scholarly output. However, he enjoys the time he spends "working with and learning from talented, energetic, and creative students."
Trenton Otto Receives Heinz Heinemann Award and Chevron Research Fellowship
May 1, 2017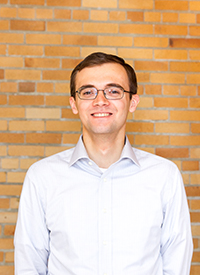 Congratulations to Trenton for receiving two awards! He received the Chevron Research Fellowship and the Heinz Heinemann Award in recognition of his excellence in catalysis research.