LSAC News
Three LSAC Members Graduated at College of Chemistry Commencement
May 22, 2015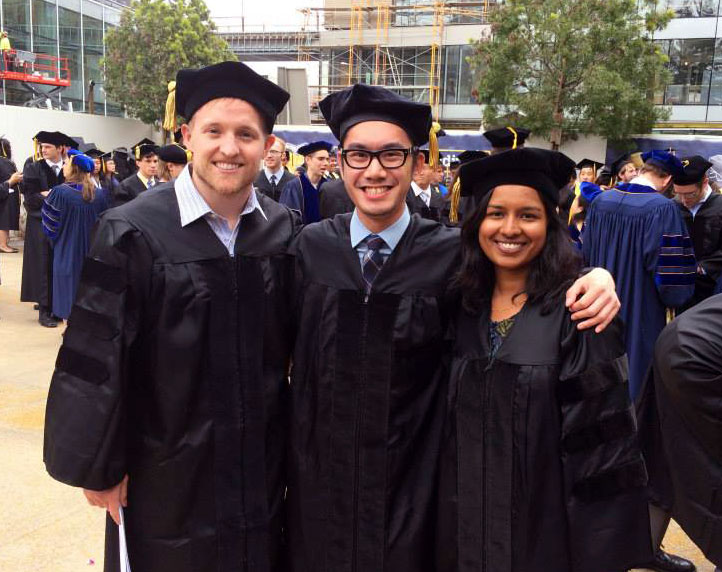 William Knaeble, Edwin Yik, and Sarika Goel
Congratulations to LSAC members, William Knaeble, Edwin Yik, and Sarika Goel, on their graduation! The College of Chemistry Commencement exercises took place on May 16.
Professor Iglesia elected to American Academy of Arts and Sciences
April 23, 2015
Congratulations to Professor Iglesia on his election to the American Academy of Arts and Sciences. The 197 new academy members include "the world's most accomplished scholars, scientists, writers, artists and civic, business and philanthropic leaders."

More Information
UC Berkeley News Center
Past and present LSAC members and friends send in best wishes for Prof. Iglesia's Birthday
August 27, 2014
LSAC Member, Sarika Goel, recieves IPMI Award and Heinz Heinemann Award
April 26, 2014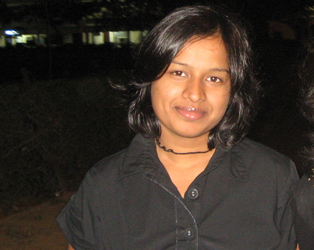 The awards and grants committee of the International Precious Metals Institute (IPMI) has selected Sarika Goel to receive its Annual Graduate Student Award sponsored by Metalor Technologies for her research. The award and certificate citing her work will be presented at IPMI's Annual Meeting at the J.W. Marriott Grande Lakes Resort in Orlando Florida June 10, 2014.
The Department of Chemical Engineering has awarded Sarika with the Heinz Heinemann Award. This award is for excellent Graduate Research in Catalysis and is endowed by the family of the late Heinz Heinemann.

More Information
Heinz Heinemann Award